By Toby Pomeroy, Mercury Free Mining Founder and Executive Director, writing for IDEXonline, November 25th 2021  (http://www.idexonline.com/Memo?Id=47197)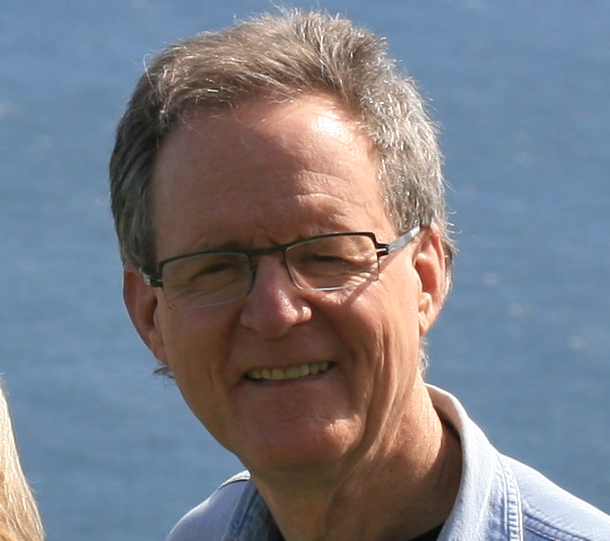 We are living in arguably the most abundant and innovative time in Earth's history, with change happening at an exponential pace. We can be the drivers of the future we want our children and grandchildren to inherit.
By now most are well-versed on the issues of climate change, political and racial unrest, and a widening economic divide, but less known – at least for now – are the implications of the devastating environmental degradation and human rights violations associated with gold, one of our industry's most cherished cornerstones. While these atrocities are challenging to confront, there is still time to address and correct the problem before it's too late.
Mercury is a highly potent heavy metal neurotoxin with vapors and nanoparticles that can travel thousands of miles by air and water, settling in and poisoning soil and water supplies, wreaking havoc on the health of both the environment and the people in its path. Once mercury is present, it is permanent, and its toxicity never dissipates.
There are approximately 15 to 20 million artisanal and small-scale gold miners (ASGM) in more than 70 countries who are dependent on mercury to mine gold for their livelihoods, releasing 12,000 lbs. (5,443 kg) of this persistent, potent toxin into our natural environment every day.
20% of the global gold supply used in jewelry comes from this ASGM community, a community poisoning themselves and the planet, with pregnant women, infants, and young children most vulnerable to the ravages of the insidious heavy metal.
The answer is not to stop purchasing gold from these sources, as this would be socio-economically devastating for the millions of people who live well below the poverty line but rely on gold mining for their existence. The answer is to provide these communities with the tools, education, and solutions they need to ensure they are following safe, scalable, and sustainable processes to collect gold, and to provide them with the opportunity to sell their gold for a fair price through safe and reliable avenues.
To respond to consumer needs, and to strengthen a commitment to sustainability, every jeweler should be in position to confidently answer this question: "Where is your gold from and was it mined responsibly?"
Panelists at the most recent Rapaport Social Responsibility Conference offered strong advice for how the industry should address social and environmental responsibility:
"We need a common vision."
"We must be authentic."
"We must meet the upcoming generations' concerns."
"We have to address human rights issues."
"We need to be fully engaged with ASM."
"We must regain our customers' confidence."
Building a unified commitment to address and transform this challenging issue is key. Bottom line, mercury pollution from gold mining is an environmental and human rights crisis that negatively impacts the health and wellbeing of all life on Earth.
The global consuming public is rapidly becoming aware of this issue, with media outlets like the New York Times and Wired Magazine providing extensive coverage, and NGOs like Amazon Aid and others profiling the issue with gripping documentaries being screened around the world. There is still time to get ahead of the curve, to address the issue before it goes mainstream, but to do so, we must face and proactively deal with mercury.
Our customers are increasingly concerned about environmental responsibility, integrity, and doing business with companies they trust. They prefer brands that present themselves as authentic and purpose-driven, brands that stand for something and do good in the world. They are socially conscious and care deeply about inclusivity and social impact.
Thankfully, we see more and more jewelry organizations seeking ways to source gold that is mined responsibly, who recognize the importance these decisions have, both in the values that are important to their customers, and ultimately to the quality of life for the entire planet.
While this progress is commendable, it is not enough, and the industry needs to come together to create a broad, executable solution to eliminate mercury use in gold mining, once and for all.
In a changing world, new rules apply, and transformational change is our key to success. Mercury Free Mining (MFM) is a nonprofit organization that exists to eradicate mercury use in ASGM and to ensure the public's trust in the jewelry industry gold supply chain.
Initially our focus was to raise awareness about the dangers of mercury in gold mining and establish a fund to support innovation in the space, but our role has grown exponentially. Today Mercury Free Mining has a broad mission to help create, manage, and promote a sustainable gold pipeline – from mine to market – that protects the environment, supports and elevates the communities who mine and process materials, and serves to assure every consumer that the gold in their jewelry was collected and processed in an ethical, responsible way.
We are providing jewelers with tools and pathways to express and demonstrate their commitment to a mercury-free gold supply chain, inspiring their communities, customers, staff, and families. We have been fortunate to find industry partners who share our commitment, and our belief that we can effect change when we work together.
In a project funded by the Gemological Institute of America (GIA), and in partnership with the Alliance for Responsible Mining (ARM), MFM is working on mercury mitigation in a high mercury-use mining area of Puno, Peru, conducting systematic testing and research to determine the best alternative concentrators for specific ore types and matching these to the desires and capabilities of specific mining communities.
MFM is in early development stages with three well-known, highly respected industry organizations to establish a third-party certified, fully transparent, ASGM-sourced mercury-free gold supply chain.
We are grateful to the forward-looking jewelry organizations who are declaring their commitment to mercury-free gold, environmental sustainability, and the wellbeing of ASGM by helping fund our initiatives. The JCK Industry Fund, Lashbrook, Brinks Global, IGI, and GIA are helping to make the important work we do possible. But there is so much further to go.
We know that this work will require a strong commitment from the industry, and as such, intend to create an industry collective where visionary individuals and organizations can help by funding and participating in initiatives that support these vital causes.
We invite you to join us, standing in solidarity with ASGM, developing mercury-free gold for the health of the world. Please visit our landing page, learn about our work, sign up for our newsletter, and donate to support developing mercury-free gold that contributes to the health of 20 million gold miners and an abundant, diverse planet.