I'm delighted to share that Mickey Brookshire and I have been in Sierra Leone West Africa for a week now, taking an unprecedented step towards implementing alternatives to mercury use in gold mining, a research mission to bring the Goldrop technology to artisanal and small-scale miners throughout Sierra Leone's gold mining regions.
As you may know, research funded by the Gemological Institute of America (GIA) that has enabled the discovery of the Goldrop gold ore concentrator is continuing to yield very promising results. Our trials at the CECOMIP mining community in Ananea, Perú have shown clear evidence of the Goldrop's efficiency in capturing gold. As noted by our engineer Victor Hugo Pachas, "The Goldrop is much faster at processing gold than the gravimetric table, and, at the end of the testing stage, it is highly probable that the Goldrop will replace the gravimetric table."
Note: The testing phase is not yet complete, and further evaluations will be necessary to determine the full capacity and effectiveness of the GOLDROP system in comparison to the existing gravimetric table.
But his news is well-received given that shaking tables are considered a gold standard for ore processing for a vast number of artisanal and small-scale gold miners (ASGM) communities—one of the most dependable and effective methods for concentrating gold ores—but we now have hard data to show that the Goldrop can surpass their effectiveness.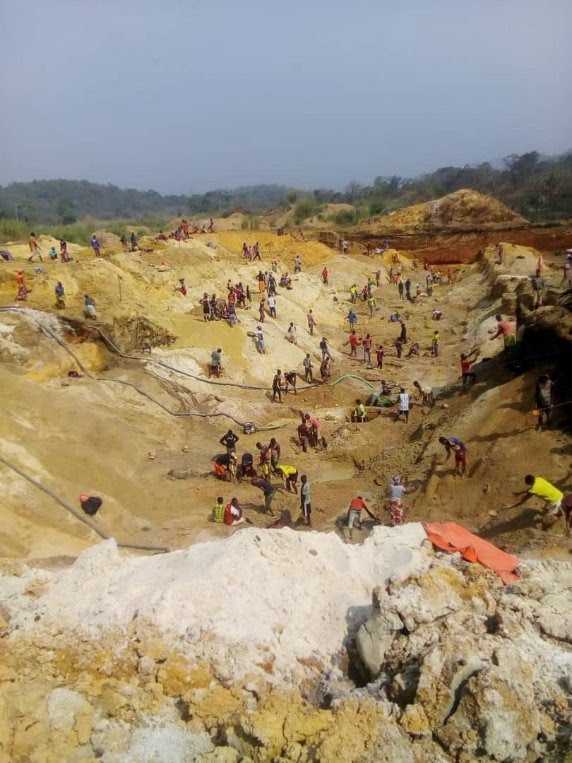 In these coming weeks, Mickey—a renowned figure in the Sierra Leone diamond and gold mining communities—and I will be visiting several artisanal gold mining villages, working with the miners to demonstrate the efficiency of the Goldrop technology and see if they would choose to use it over mercury. So far the miners who have experienced Goldrop's efficiency are eager to use it in their mining.
We're extraordinarily fortunate to have Mickey with us as he brings over five decades of experience and a wealth of important connections to artisanal miners throughout the country. This is a special trip for us, bringing the upgraded and more efficient Goldrop to Africa for the first time since the COVID-19 pandemic, to villages that are among the most in need.
During our first two days here we had the privilege of meeting with Mr. Mohamed Bah, the Director of the National Minerals Agency (NMA), and the Honorable Paramount Chief Mr. Masakama Kholifa, who guides the country's indigenous miners. It is inspiring and gratifying to have received their enthusiastic endorsement of our mission to enable Sierra Leoneans to mine more efficiently while eliminating their use of toxic mercury.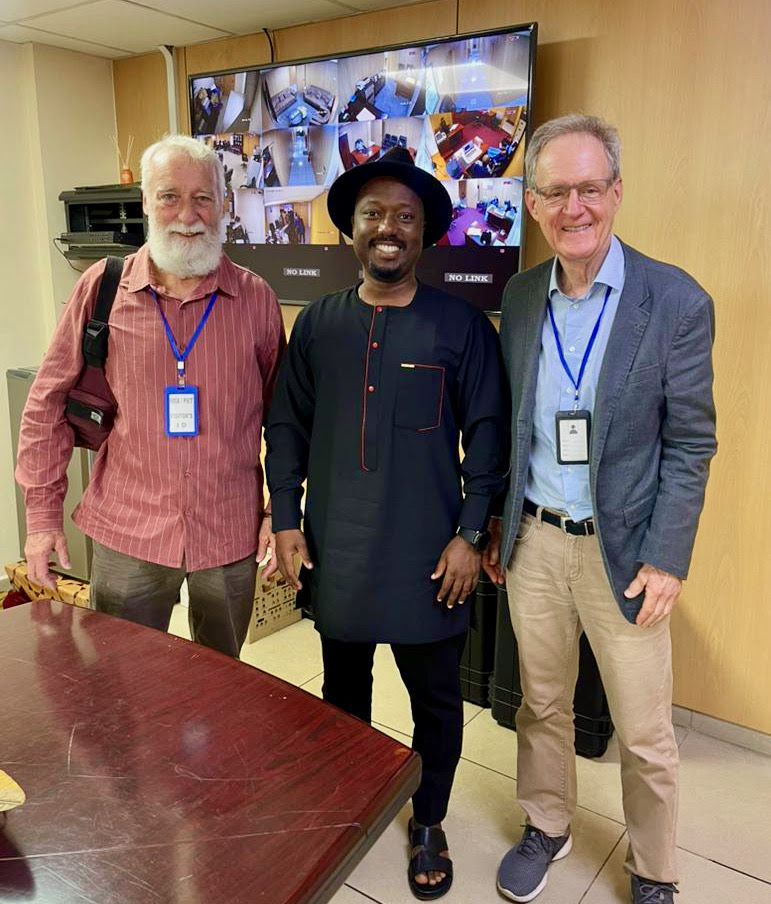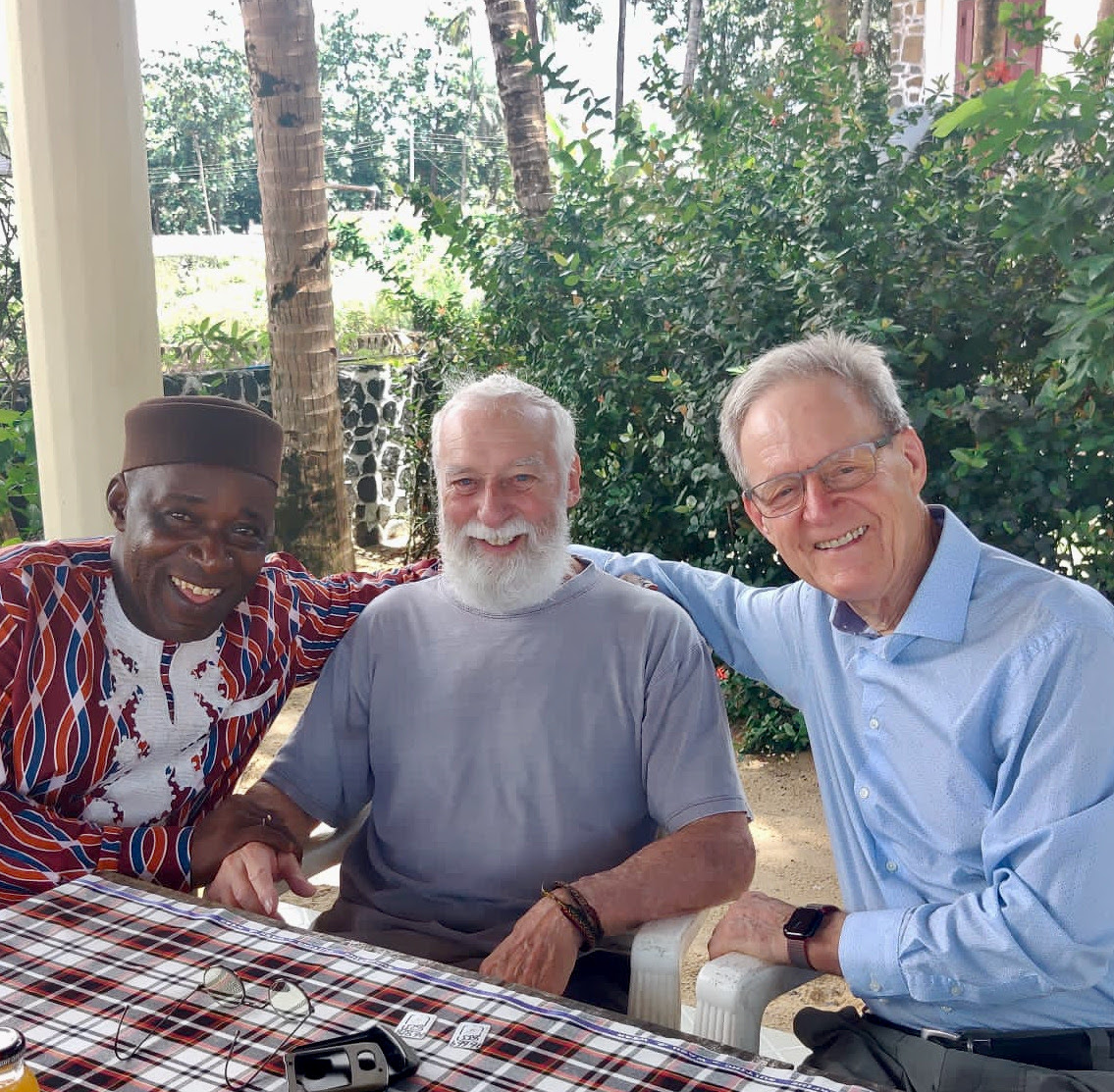 We were particularly excited to receive an invitation from the Chief and Elders of the village of Mayatta, where the gold panning process is run predominantly by women.  In many of the villages, mercury use is widespread, and tragically, often it is the women with their children in tow, who heat and evaporate the mercury to release the gold.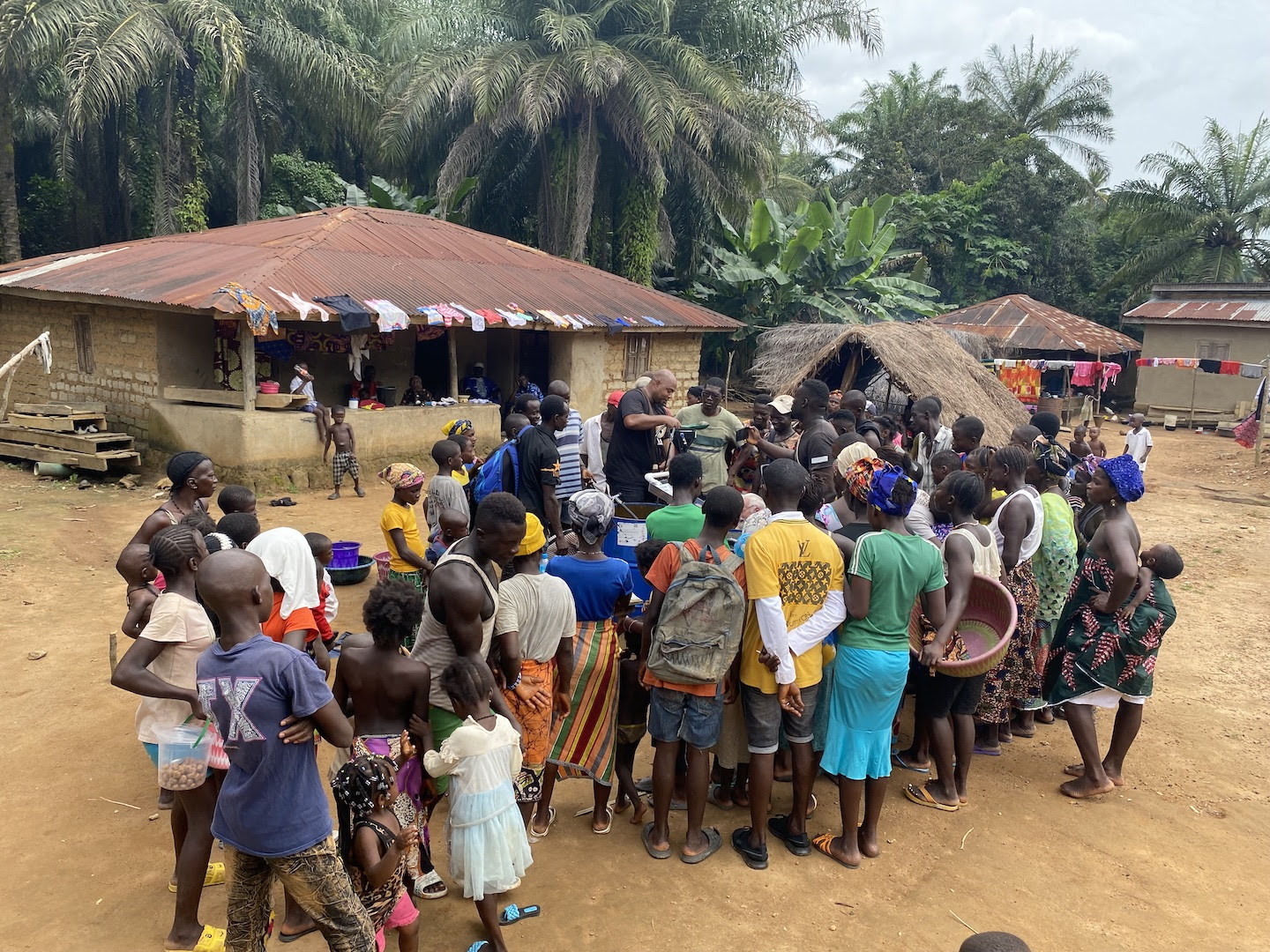 Thanks to the generous support that enables us to be here, we are receiving a great deal of interest and offers to support the deployment of the Goldrop processor by the Sierra Leone government and business leaders.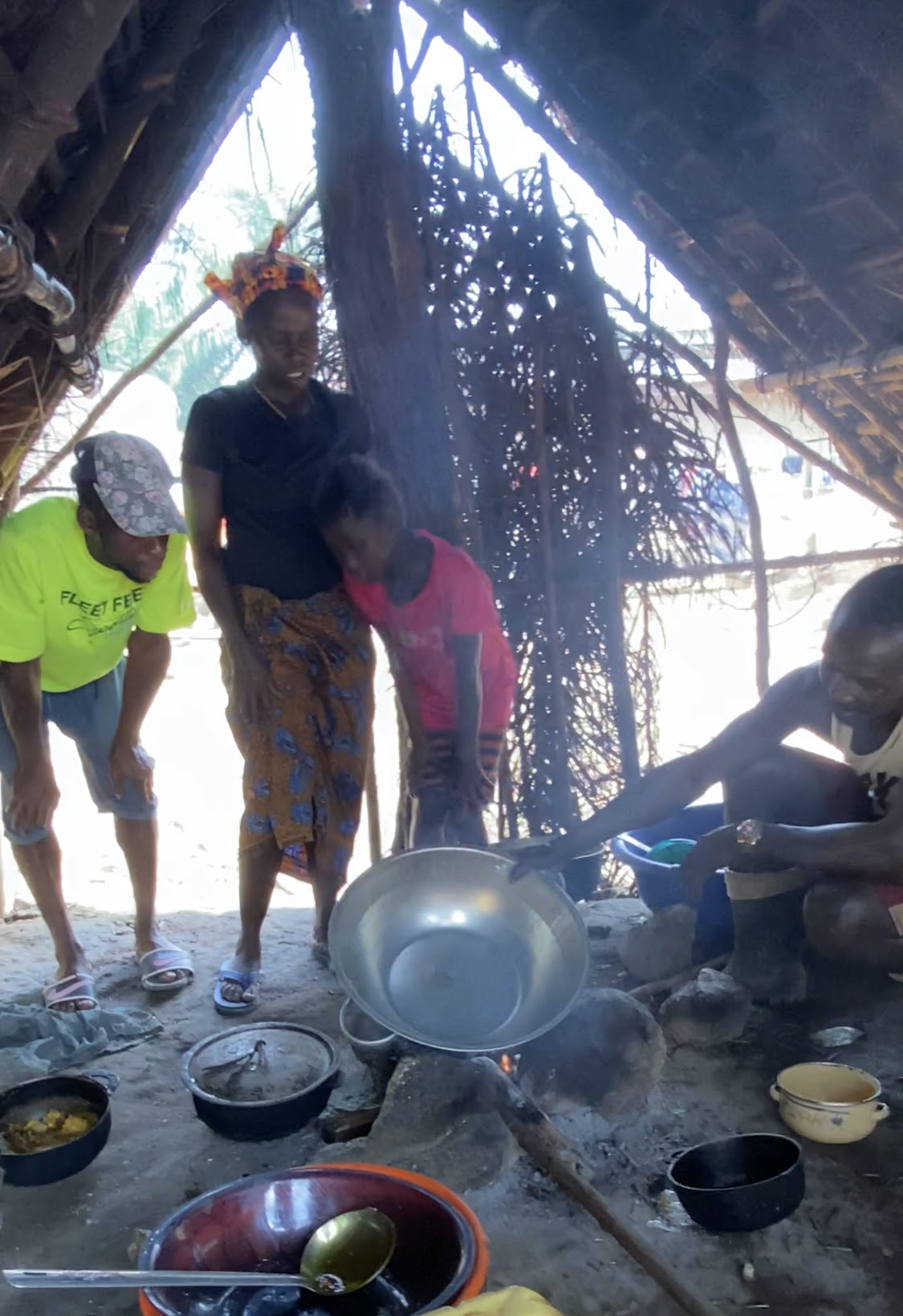 Burning a mercury-gold amalgam in a village cooking hut
Our vision to scale mercury-free processing and establish a mercury-free gold supply chain from Sierra Leone to the developed world is being enthusiastically endorsed by every government and business leader we've shared it with, and we're proud to announce we have commitments by jewelry industry pioneers to purchase the first 3 kg of mercury-free Sierra Leone gold!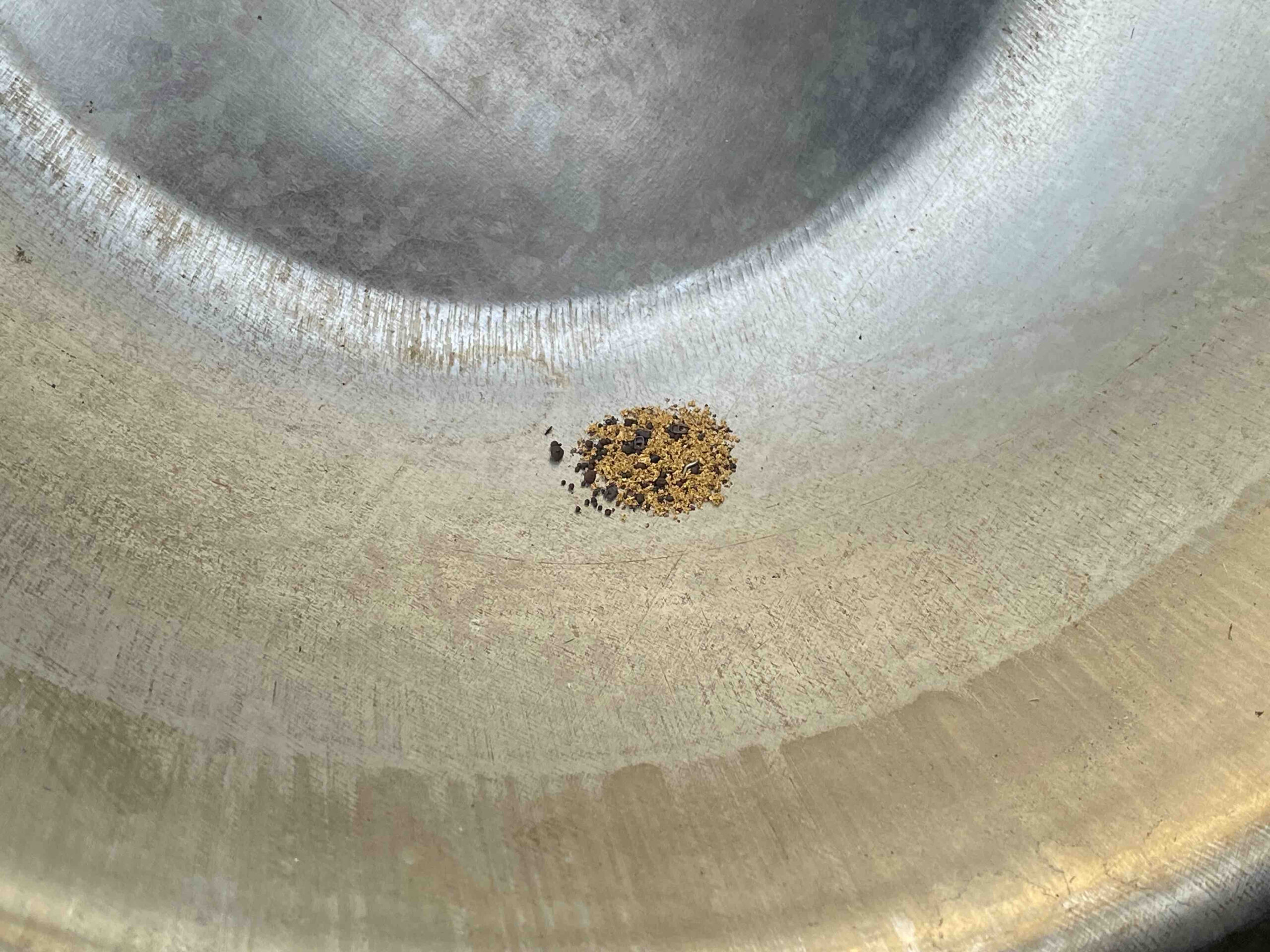 Imagine a world where gold shines brighter, not just because of its innate value, but also because of the ethical and sustainable means by which it was mined; a world where the harmful effects of mercury in gold mining are a thing of the past, and vibrant ecosystems and promising futures are a reality for mining communities.
We're working tirelessly to realize this vision, and with your help, it can become a reality.
By making a single donation or setting up a monthly contribution, you're directly supporting our mission to end the use of mercury in gold mining. Monthly donations, in particular, allow us to plan ahead, ensuring that our initiatives are not only impactful but also sustainable.
Your contribution will:
•  Provide training in the use of more efficient, safer concentration methods.
•  Making state-of-the-art processors available to ASGM.
•  Fund research and development of safer gold extraction technologies.
•  Support educational campaigns in mining communities about the dangers of mercury.
•  Help us advocate for policy changes on a global scale.
Together, we are revolutionizing the artisanal and small-scale gold mining sector, ensuring a healthier world.
Every contribution, big or small, brings us one step closer to a mercury-free future for these proud and resourceful people.
With deep appreciation and warm regards,
Toby Pomeroy