In his 31-year tenure with the prestigious Gemological Institute of America (GIA), the last 20 years as its President, Bill Boyajian impacted the lives and careers of thousands of people and left a lasting legacy of leadership. An internationally respected author, educator, speaker, and business coach,
Boyajian
consults for leading companies in the jewelry industry and business community, and is in demand as a keynote speaker by prominent groups from both within and outside the jewelry trade.
Toby Pomeroy is the founder of
Toby Pomeroy Co.
, located in Corvallis, Oregon, an accomplished designer and passionate advocate for a responsible jewelry industry. He studied Jewelry & Metalsmithing at the University of Oregon and received his Graduate Gemologist and Certified Gemologist certifications from GIA. Toby pioneered EcoGold— socially and environmentally responsible gold from Hoover and Strong Refiners. Toby is the only US member serving on the Board of Directors of the
Alliance for Responsible Mining.
Brandee Dallow is the founder of Fine Girl Luxury Brand Building & Communications, a 360° communications consultancy specializing in the development and implementation of campaigns related to a company's corporate social responsibility programs and efforts. She is also the North American Regional Membership, Business Development & Engagement Lead for the Responsible Jewellery Council (RJC), promoting knowledge, ethics and integrity within the global gem and jewelry industry. Dallow is a past president of the Women's Jewelry Association (WJA), the current WJA Foundation board president, a member of the board of the Mercury Free Mining Initiative, a member of the Black in Jewelry Coalition board of advisors and a recipient of the WJA Award for Excellence in Marketing & Communications.
Eric Laker is founder and CEO of
Lashbrook
. Based in Draper, Utah, Lashbrook employs over 150 people and produces an award-winning line of wedding bands. Laker earned a Bachelor of Economics degree from Brigham Young University. This background heavily influences his belief that rather than by fighting market forces, positive change is best affected by utilizing them. Eric also serves in his church and on the board of
Lone Peak Hospital
.
Mark Hanna is Chief Marketing Officer for the Richline Group and has worked over 50 years in the jewelry industry with experience in all facets of management, manufacturing, marketing, sales and corporate responsibility. He graduated Manhattan College in Science and NYU Stern with an MBA in Marketing. In 2015 and 2018, Mark was honored as CMO of Year, Corporate Social Responsibility, by the CMO Club. In 2019, he was the recipient of the Women's Jewelry Association Mentorship Award. Mark is an active speaker and advocate on responsible issues. He has served as a board member of Richline, Special Olympics, Resolve, Mercury Free Mining and the Responsible Jewlery Council.
Mariel Diaz is the founder of Accounting for Jewelers, a firm that partners with jewelry businesses throughout the US for accounting services from bookkeeping and budgeting to taxes. Mariel oversees service operations, develops and implements the company's long-term initiatives to sustain the jewelry industry, and works directly with clients for advisory services. She is a 2nd-generation jeweler and was previously a GIA Graduate Gemologist, JA Certified Bench Jeweler and German-trained Gemstone Carver before she became an accountant.
Avi Levy currently serves as the President of IGI North America. With 30 years of fine jewelry-related expertise, Avi brings valuable experience to the Institute including diamond sourcing, manufacturing, product development, brand partnerships and wholesale trade to major jewelry retailers. Skilled in building relationships and trust within all areas of the supply chain, his leadership skills and expertise gained from various roles have yielded advantageous results and strengthened key partnerships.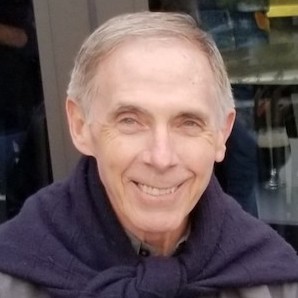 Jerry Buckley
Director of Global Initiatives
Jerry Buckley has had a more than 40-year career as a development and fundraising professional serving UC San Diego, the Gemological Institute of America, Escondido Humane Society and the Scripps Health Foundation.
Caelen Burand has several years of experience working in exploration, mining engineering, and mineral processing. He is currently studying mining engineering and geology at the University of Arizona with a focus on mineral processing and gem sciences. He aspires to use his career to maximize the wealth generation and well-being of miners, mining communities, and other stakeholders.