Mercury Free Mining's Quarterly Progress Report
Welcome! Mercury Free Mining is proud to announce our quarterly progress report which will highlight our organization's impact, share opportunities, and provide insight into the gold supply chain.
Three Projects Worth Sharing
1. Mercury Free Mining's First Annual Impact Report Attention MFM community! Learn how MFM is making a positive difference across the globe. Click here for your copy. Key lessons we have learned from our 5 years in operation.

1. Demand is Growing. Customers want to be inspired. They want to do business with jewelers who demonstrate their commitment to sustainability, responsibility, and inclusivity

2. We Offer Solutions. We all desire a healthier and more equitable world. Our greatest impact comes when funneling this common goal into tangible actions in our programs and partnerships.

3. A Movement is Underway. Mercury eradication in the gold supply is a daunting challenge for us all. We will only change the world as a movement of leaders and change-makers compassionately standing with the miners who supply our gold.

2. The Batea: Traditional Utilitarian Art

In May, Mercury Free Mining's founder, Toby Pomeroy, travelled to Colombia to visit San Antonio, Antioquia, a mining hamlet he first visited in 2017. This year, he went to learn the story of the wooden batea (gold mining pan) which has been part of traditional mining culture for over 2000 years. The batea embodies an elegant union of form and function, the art of gold panning, and the grit of the miners producing your gold.

Experience the miners you have an opportunity to support in their transition to mercury-free gold mining. Watch here.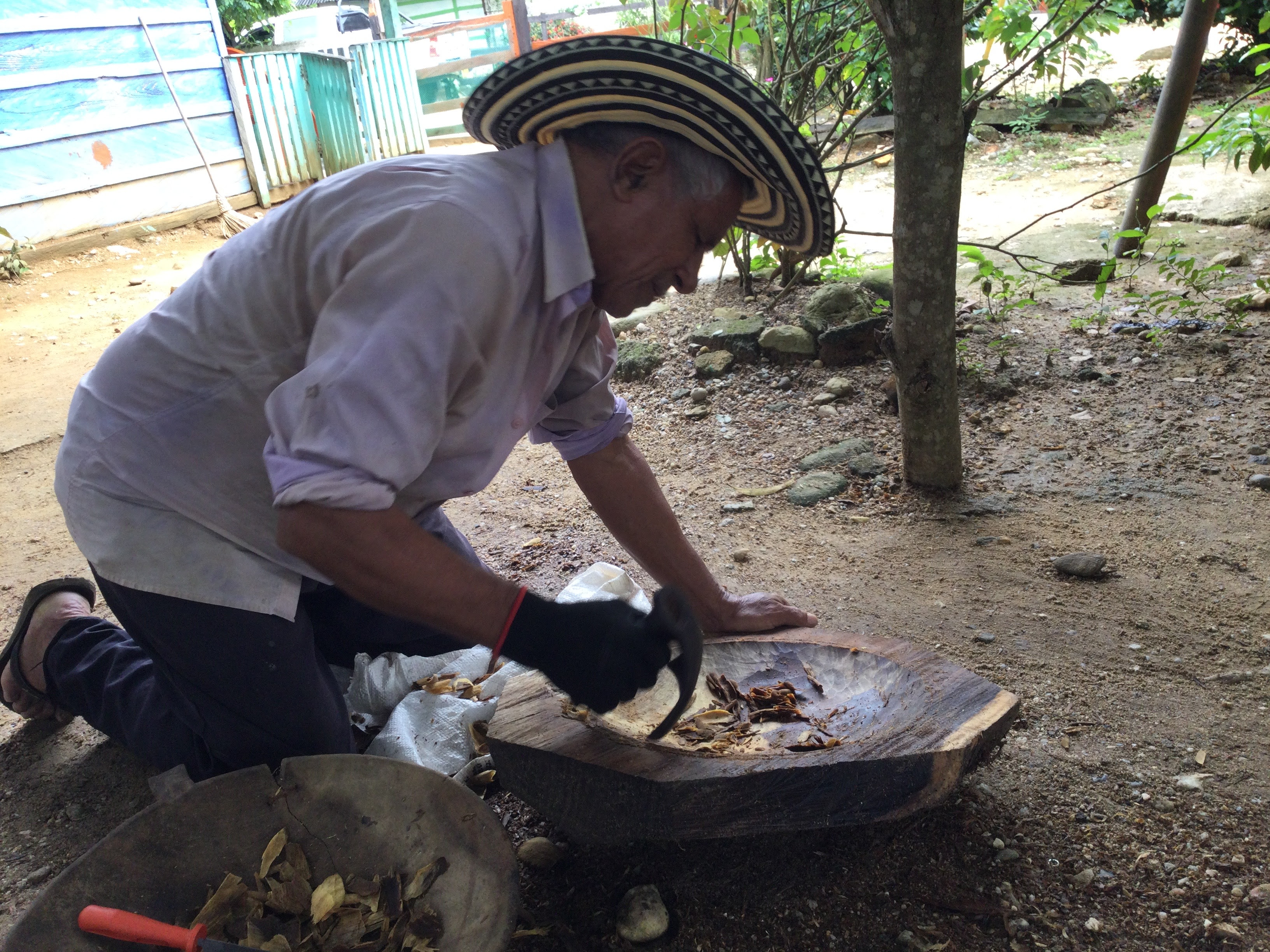 3. MFM Research Progress
Since launching the first pilot program to test a novel system for mercury eradication MFM has been able to:
Connect with our partners at the Alliance of Responsible Mining and partner mines to sample and ship over 100 lbs of gold ore to 3 continents and 5 mercury-free processors
Evaluate 3 of the 5 processors that have completed their contribution to the research and MFM is analyzing their products to evaluate the effectiveness of the processes.
The first preliminary report will be released by the end of September 2022 outlining the results to date and identify next steps.
MFM is engaged in other projects as well. Click the link below for more content or visit our social media (linked at the bottom of the page)
Partnering with MFM will build your reputation as an leader in sustainability. We are making it easy to show customers you care.
MFM Brand Ambassadors: Help Create Mercury-Free Gold
We provide the materials you need to show the world your commitment to stand with the miners. Brand ambassadors are able to access hard media, banners, and other goods to share. Contact us to learn more.
Thank you to Our Major Supporters!
Your Donations are Making a Global Impact
The map below shows where MFM has been able to develop through our years of dedicated service advocating for, and leading the eradication of, mercury in gold mining.
Follow MFM on Social Media!