April 29, 2020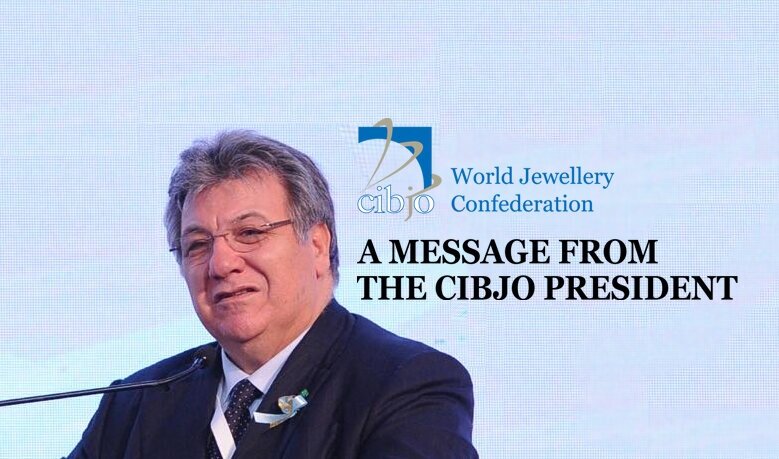 Dear Dr. Cavalieri,
Thank you for your invitation to collaborate on designing our industry's path forward so we can thrive in a novel, post-COVID world.
We're certainly in a different world from when I began my jewelry career more than 50 years ago as a designer-goldsmith.
In 1966 gold cost $35 an ounce, 2% of its current price, and our industry, our customers, and the developed world had virtually no awareness or concern about the significant toll mining practices were inflicting upon the environment and earth's marginalized people.
Although awareness has grown dramatically, we have yet to address the true costs of gold.
If we are to transform, we must create a new narrative, a soul-deep transformation, not simply a slogan we can promote so as to appear concerned and attractive to our customers. I have taken the liberty of paraphrasing Jonathon Kendall's brilliant 2019 CIBJO Marketing & Education Commission Report:
Our customer base is increasingly concerned about environmental responsibility, integrity, and doing business with companies they can trust. They prefer brands that are authentic and purpose-driven, brands that stand for something and do good in the world. Our customers are increasingly socially conscious and care deeply about inclusivity and social impact.
How will the jewelry industry arise from the COVID-19 ashes?
We have an opportunity to align with the world's growing interest in inclusivity and sustainability, to become purpose-driven and to share our authentic concern for the wellbeing of the earth and its people.
Mercury Free Mining proposes that we declare our industry commitment to solving the global problem of toxic mercury in the gold supply chain. By pooling our resources to raise a significant cash prize, and conducting a challenge to incentivize scientists, engineers, and innovators, we can discover and deploy a safe, highly effective, affordable, and scalable replacement for mercury use by artisanal and small-scale gold miners (ASGM).
Roughly 3,600 kg (8,000 lbs.) of mercury is released into the biosphere by ASGM every day. Our industry, the global environment, and all life will benefit from our commitment to transforming the condition of toxic mercury from gold mining.
We can in this crucial moment acknowledge our interdependence with our entire supply chain. By expressing our commitment to close the gap between the developed, more glamorous side of our industry and the millions of impoverished ASGM who have been relegated to live in the shadows of poison and poverty, we will begin to establish a mature, thriving ecosystem where all actors are recognized as integral and essential.
This key moment may be presenting the jewelry industry with an unparalleled opportunity to make a global difference. By being bold, courageous and authentic, informing the world about the problem of mercury pollution from ASGM, and declaring our commitment to its solution, we will be contributing to a future in which all can thrive.
Thank you for considering my thesis and for the leadership CIBJO is providing at this pivotal time.
Warm regards,
Toby Pomeroy
Founder, Mercury Free Mining