The German jewelry publication Blicktpunk Juwelier spoke with jewelry designer Bernd Wolf, in their April 2020 interview entitled Sustainability in the Jewelery and Watch Industry. Bernd is a jewelry designer, and the managing director and founder of the Bernd Wolf Company in Freiburg, Germany, and has been a supporter of Mercury Free Mining since 2019. The interview covers topics such as the popular influence of figures like Greta Thunberg on public dialogue around sustainability, the significance of of Johnny Depp's film about the Minimata mercury poisoning disaster event in Japan, and how the Mercury Free Mining project aims to raise awareness and drive innovation towards a solution to the scourge of mercury poisioning originating from gold mining around the world.
The interview follows below:
---
Sustainability in the Jewelery and Watch Industry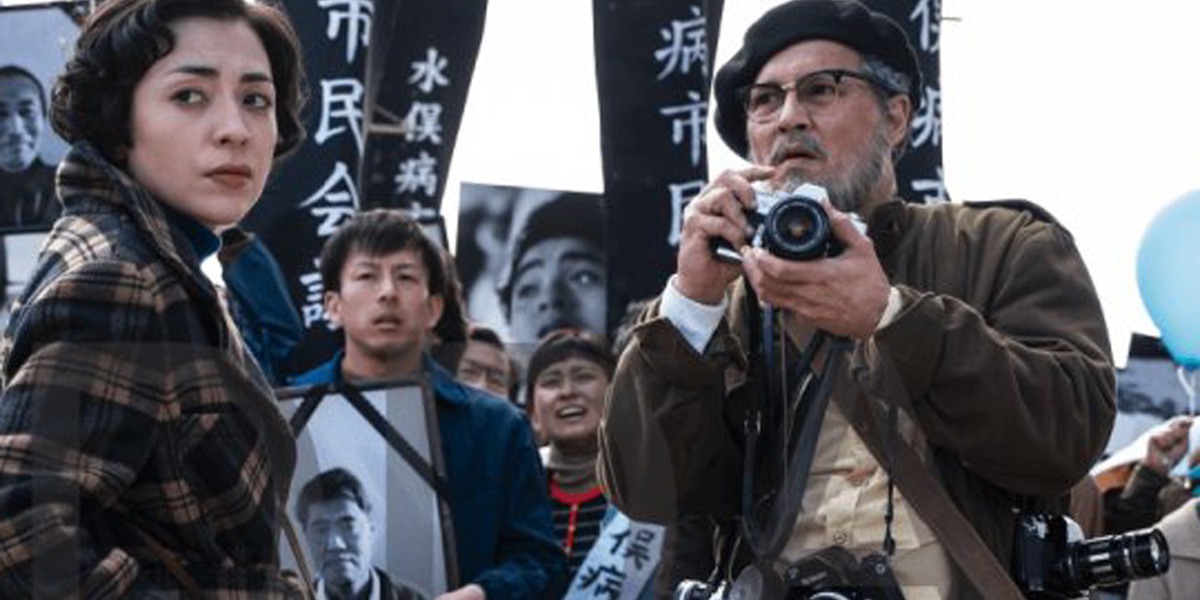 Mercury in the Focus of a Johnny Depp Movie Hollywood Denounces
Blickpunt Juwelier, April 2020
At the Berlinale, Johnny Depp presented his film "Minamata", which deals with mercury poisoning in a small Japanese town in the 1950s and calls attention to mercury as an environmental poison. We interviewd Bernd Wolf who supports the Mercury Free Mining Project in Germany.
BLICKPUNT JUWELIER: At the Berlinale, Johnny Depp presented his film "Minamata", which deals with mercury poisoning in a small Japanese town in the 1950s and calls attention to mercury as an environmental poison. Mr. Wolf, could this film provoke reactions to gold extraction with mercury similar to the "Blood Diamonds" film with Leonardo DiCaprio in 2006?
BERND WOLF: Thus far I have viewed only parts of the film and I saw that it sparked a great deal of media interest at the Berlinale. The feelings of dismay that this film causes in its viewers will surely heighten many people's awareness of the danger posed by mercury. The sustainability of products is more important today than ever before. It is difficult to estimate how strongly this film will affect the perception of using mercury to extract gold.
How forcefully and proactively should jewelers communicate this topic?
First of all, it is important that jewelers address the topic, if they have not already done so. It is important to know the suppliers' sources and to ask penetrating questions about them. Jewelers should know which suppliers use gold from certified sources or only use gold derived from secondary cycles. This is already the case nowadays with many manufacturers and refineries. Each jeweler must decide for himself the extent to which he chooses to approach this theme proactively – before the topic potentially goes viral. A jeweler who is passionate about this topic will surely have no difficulty communicating it successfully, even if not all of today's products already comply with a desirable standard.
Do you understand the concerns expressed by Georg Leicht in his interview "Die Greta-Welle rollt an" ("The Greta Wave Is Rolling In," Blickpunkt Juwelier 01/2020)? Leicht fears that this issue could strip jewelry of its enchanting aura.
I can indeed understand these concerns. However, if you look deeply into the subject, you can present customers who value sustainability with a palette of products that satisfy their desire for sustainability, thus demonstrating competence and creating trust.
Has Greta Thunberg awakened this "sleeping dog" and opened Pandora's box?
No. She has awakened many people, triggered countless discussions and made many people question their patterns of behavior and consumption. But I don't want to overstress her name. The discussion about sustainable gold mining has been going on for a long time and many people in the jewelry industry already take this topic seriously.
Was "Blood Diamonds" perhaps essentially good after all because it accelerated the Kimberley Process of 2003?
Of course, the background that led to the discussion about "Blood Diamonds" can never be considered good, because it truly is horrible. If films can prompt people to deal more intensively with unconscionable conditions, then I think that's very valuable and worthwhile.
The industry really does have a big responsibility to ensure that better solutions are found for everything that makes people and animals sick, infringes on their dignity or pollutes the environment.
You personally used the Inhorgenta Award ceremony for this purpose. Were there any responses to this?
I was pleasantly surprised by the spontaneous reactions of guests who, after the speech, complimented me for having raised this issue. I thought back and forth in advance whether, assuming we win the award, I would be able to communicate this heartfelt concern at this especially joyful moment. It was important to me to use the gala as an opportunity to call attention to this issue in front of many decision-makers in the jewelry industry. I am delighted that my words were well received at the right moment in time.
Toby Pomeroy from the Mercury Free Mining Project advises retailers to take a proactive approach to this issue before there is a potentially uncontrollable media discussion. How could this topic be addressed in a customer consultation without creating negative associations?
It is not important to me that a jeweler discusses this issue in consultations with his customers. It is only important to me that the greatest possible number of jewelers, jewelry manufacturers and precious-metal dealers participate in order to accomplish something positive for the more than 14 million small-scale gold prospectors worldwide. We must clear the way for the invention of new techniques with which small-scale prospectors can extract gold from the earth via simple means and without the use of mercury.
Of course, it is very good if jewelers and jewelry manufacturers can assure their customers that they process only fair-trade gold or gold from secondary cycles. It is also a good thing that projects are underway to give small-scale prospectors other ways to earn a livelihood.
Even if access to mercury were to be made more difficult, millions of prospectors would still take advantage of the opportunity to extract gold with mercury as long as gold is in the ground in their region and as long as they are still able to make money mining it. That's because gold is valuable and the global demand for it is enormous. The small prospectors need the money they earn from extracting gold to feed their families. In many instances, they have no other sources of income. If extraction with mercury is banned, the prospectors will continue to do it secretly, bringing the mercury vapors directly into their homes and poisoning their families. Once gold has been melted down, its source can no longer be identified.
Perhaps Greta Thunberg could be helpful here? Because although she addresses a negative topic, she personally is viewed positively by most people.
The Mercury Free Mining Project aims to motivate scientists and technicians around the world to seek new technologies for small-scale gold extraction without mercury. We want to change the world through education and therefore we are looking for support from the participants in the jewelry industry. Our intention is not to make Greta Thunberg the poster child of our initiative, but to motivate entrepreneurs and scientists to search for alternatives. And we want to find financial supporters for this research project.
What contribution can each jeweler and each goldsmith make?
Everyone is welcome to support the work of the Mercury Free Mining Project with a donation, which can be as little as 100 euros. With a donation of 1,000 US dollars (ca. 900 euros), the donor becomes an official sponsor and can advertise their sponsorship. The donor gets a sticker for their business and they can use the Project's logo on their website or in social-media channels, for example. Donors who contribute $2,500 USD (ca. 2,250 euros) or more become premium sponsors. The funds raised in this way are invested in the search for alternative methods.
Do you assume that the climate footprint will become a selling point for all products, including jewelry, in the future?
I expect that its importance will continue to grow, at least in our cultural milieu.
Do you believe that in the future there will be new ways for small gold prospectors to extract gold? What would you like to say in conclusion?
I am sure that the mercury problem can be solved. However, since the small-scale prospectors have no capital of their own to invest in the search for new methods, it is up to us, i.e. the players in the jewelry industry, to support that quest with our abilities and our donations. I think it is fantastic that Toby Pomeroy has made it his lifework to raise consciousness about this and that he created the Challenge: whoever invents a successful new technology can win one million US dollars in prize money. I would be delighted if many people here in the German-speaking region were to join in and become sponsors of this worthwhile campaign.
Small steps ultimately make a big difference. We cannot expect to change the world overnight. But if we feel that we can do something, then we should do it. We should make our contributions wherever possible and we should support those who, in our view, are doing the right thing. That is why I support the Mercury Free Mining Project with pleasure and with my full commitment.
---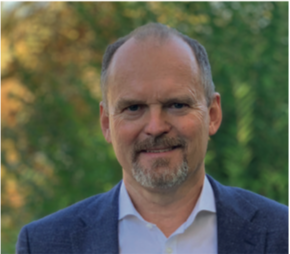 Bernd Wolf is a jewelry designer, and the managing director and founder of the Bernd Wolf Company in Freiburg, Germany. He and his company are valued Mercury Free Mining supporters, currently sponsoring at the Corporate Sponsor level. For more information, visit https://www.berndwolf.com/.